 Level Up Blog
What's New in Our Latest XP 3.13 and XP+ 1.13 Releases?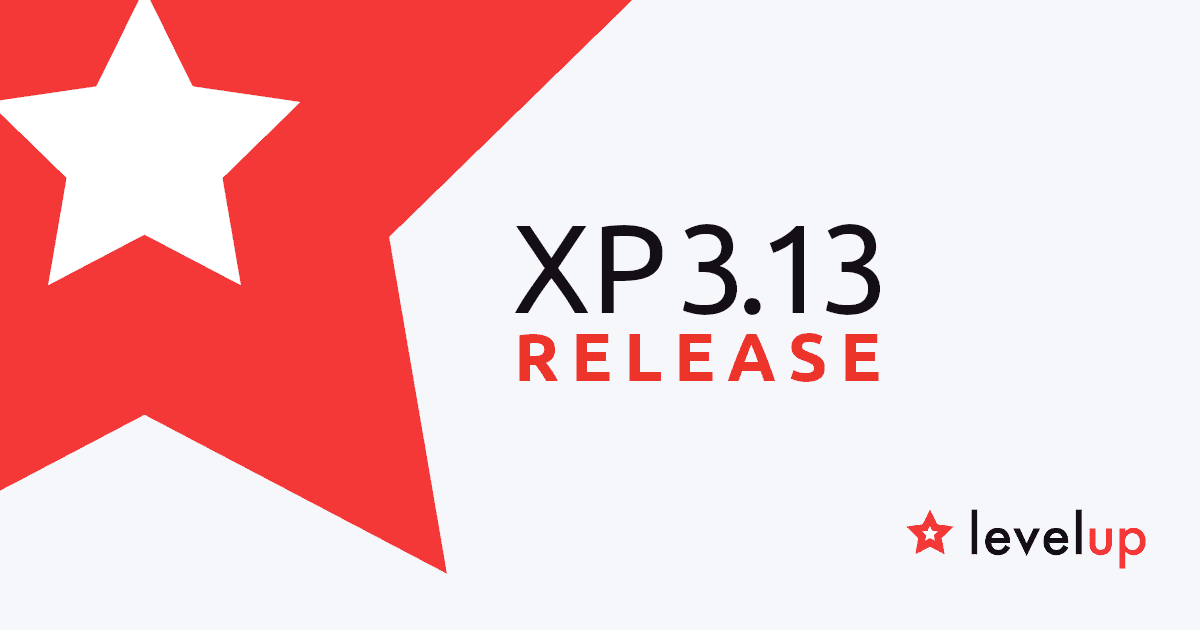 We've been working hard to bring you new and improved features for our XP and XP+ plugins. Take a deep dive into our newest features and learn how they make your courses even more effective.
In our newest release, we have focused on making learning even more individualised and giving learners a better overview of their progress and standing in the course.
Improved Blocks for a better Overview
It is essential to keep track of achievements and goals so that learners are engaged and motivated. Our blocks, which display the learner's experience points, recent rewards, and progress, now come with added features and an updated design for a more modern look.
Now you can also display a snapshot of the leaderboard in the block. Leaderboards can create friendly competition among course participants or be used to build teams and increase social learning. Displaying the leaderboard on the block allows learners to see how their learning compares to that of their peers.
The block also shows the next level a user is working towards. Knowing your goal – and how much more you have to do to get there – increases motivation.
New Badges Motivate Learners in XP+
In addition to the new block features, XP+ includes new badges.
Badges are a surprisingly simple but effective tool to:
increase motivation,
create social cohesion,
mark progress,
reward achievements,
and enable goal setting.
XP+ added two new sets of badges that visualise the learner's journey: the tree and the house.
Instructors can also individualise their courses by uploading an image to replace the traditional XP point symbol or use one of our newly built-in icons:
bricks,
water droplets,
leaves,
light bulbs,
puzzle pieces,
and stars.
That way, learners and instructors can further individualise courses to increase student motivation. The new symbols can also connect the visual style to the content of the class. Trees, leaves, and droplets, for instance, fit perfectly into courses on environmental topics.
We have also added a new rule to award points for completing a section. Therefore, learners can now earn points for completing a chapter as well as smaller individual units, increasing their motivation and sense of achievement.
More Possibilities for Community Involvement
We love working with our community of instructors and education experts. That is why we open-sourced and migrated the documentation site to allow our community to contribute to our plugins.
We've also made using and individualising XP even easier for instructors. With our new version, logs can be filtered for an individual user on the logs page, creating more opportunities to support learners directly and individually.
Not yet an XP user? Take an in-depth tour through all our features and see how our plugin can transform your courses.
Summary: Our New Features at a Glance
Our new release makes it even easier to use XP and XP+ to create a fun learning environment. Take a look at our most important new features:
Display a snapshot of the leaderboard on the block
Showcase the next level a user is progressing towards on the block
Filter logs for individual users
Updated and modernised design
Open-sourced documentation site
Award points for completing section (XP+)
New badges for further individualisation (XP+)
Alternative built-in point symbols (XP+)
We are excited to bring you these new features that will make learning even more engaging and fun. Want to know more about why we believe in gamification and how we use gamification design for our plugins? Check out our blog post on the six best practices in gamification.
Frédéric Massart
Level Up Team
08 Dec 2022
At Level Up, we create gamification solutions that will set you apart.
Our products provide state-of-the-art gamification elements that easily transform your online courses and programs into gamified adventures. Talk to us about creating a customised gamification solution for you, and let the games begin!
Who are we?
We build gamification tools and solutions
Are you excited about gamification but don't know where to start? We can help! From our free products to a custom solution developed and designed for your needs, we've got you sorted!